Bathroom Countertops and Vanities
Natural Stone Countertops and Custom Vanities for your Bathroom Renovation Project
Looking for an expert in custom stone bathroom vanities and countertops? Granite Creations is your trusted natural stone experts in Western MA. Our experienced team will sit down with you during your free consultation to understand the needs of your project, and to plan your bathroom remodeling. As our team gets started, we will help you chose the natural stone perfect for your countertops. What may have started as a remodeling dream, will come to life before your eyes!
Since 1992, Granite Creations, Inc. has been working to create dream homes for our clients. Our experienced staff will design your custom bathroom countertop using your choice of granite, marble, quartz, or other natural stones. Our full range of products and services will be a lifelong investment that beautifies your home. Stop by our showroom located in Western Ma: 2376 Boston Road, Wilbraham, MA.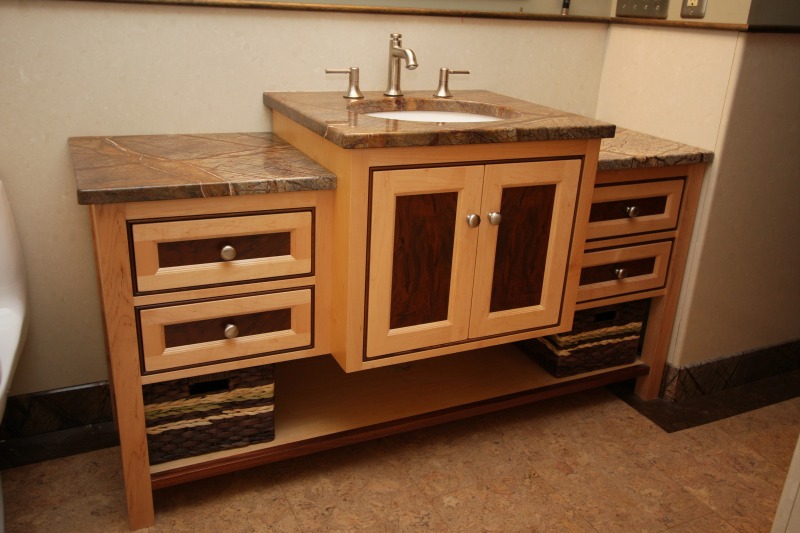 Our bathroom remodeling services include:
Natural Stone Countertop Installations
Custom Vanities
Bathtub Surround Installations
Backsplashes
Investing in granite or natural stone countertops is a long term investment that increases the value of your home. Rest assured your natural stone bathroom countertops are will be professionally installed and will stand the test of time.
Why Invest in Natural Stone for your Bathroom?
Aesthetically Pleasing
Great Long Term Investment
Durability
More Resistant to Damage (scratches, dents, scuffs)
Low Maintenance
Easy to Clean
Serving all of Massachusetts, Northern CT, Southern VT and NH including Western MA, Hampden County, Hampshire County, Springfield MA, West Springfield MA, East Springfield MA, Holyoke MA, Wilbraham MA, Longmeadow MA, Ludlow MA, Chicopee MA, Agawam MA, East Longmeadow MA, Westfield MA, Amherst MA, Northampton MA, Hadley MA, South Hadley MA, and Belchertown MA.
Call us at 413-596-3144 for more information. Granite Creations is your quality granite and natural stone fabricator in Western MA.