Fabricators and Installers of Granite & Quartz Surfacing in Western MA
Granite Creations, Inc had been a granite fabricator and installer of granite, marble, quartz, and other natural stones since 1992. In January 2000, Luke and Kim Nierenhausen purchased the countertop division. Our showroom is located at 2376 Boston Road in Wilbraham, MA, where we display over 80 different granites, marbles and other natural stones.
With over 30 years in the granite and natural stone business, Luke is extremely knowledgeable about the granite and natural stone industry.
Granite and Natural Stone Installation and Fabrication in Western Massachusetts: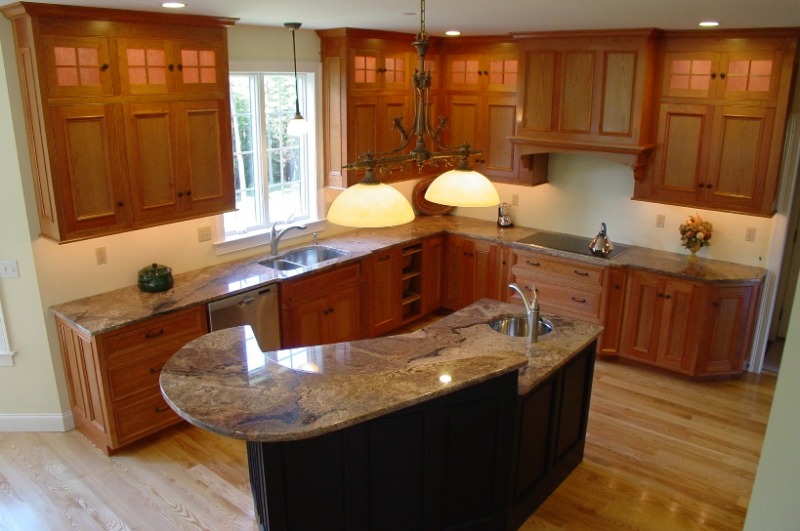 At Granite Creations, We have one of the largest granite and natural stone inventories in Western Massachusetts where you can see characteristics and variations of the natural stones. We specialize in the fabrication of our countertops and other jobs. Therefore allowing us to have more control over the quality and workmanship of your granite and natural stone countertops.
Our professional and experienced staff will provide you with quality installation and fabrication services. We use top quality granite, marble, and other stones, providing our customers with high quality fire pits, outdoor kitchen and grill areas, patios, walkways, steps, stairs, floors, and many more. Granite Creations, Inc. offers a full range of other solid surface and quartz surfaces thus giving our customers a wide range of options for their countertop needs.
Call us at 413-596-3144 for more information. Granite Creations is your quality granite and natural stone fabricator in Western MA.